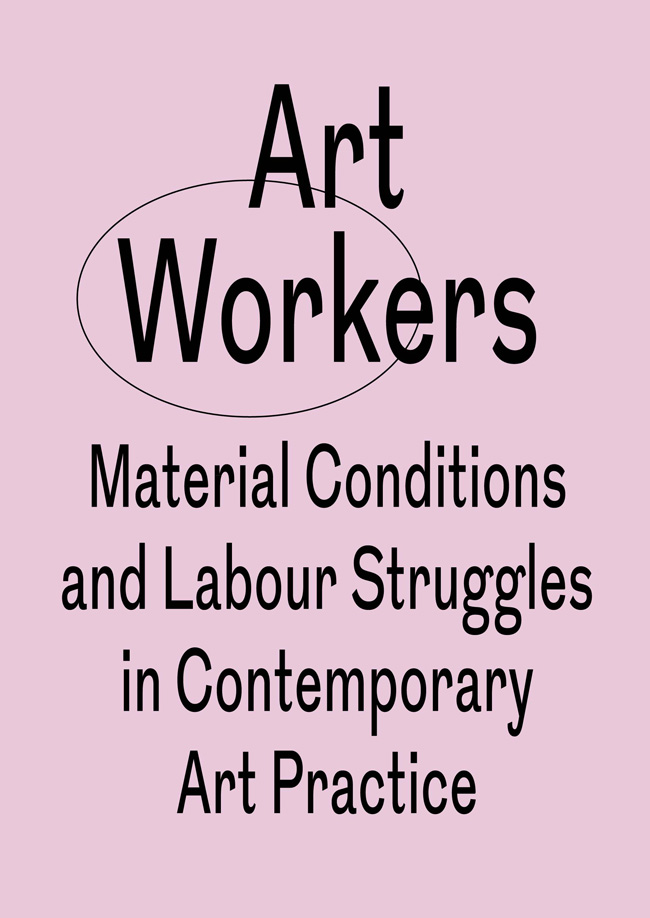 Art Workers – Material Conditions and Labour Struggles in Contemporary Art Practice
What are the material conditions of contemporary art production? Why is exhibition practice based on the unpaid labour of artists? Why do artists pay to make exhibitions instead of getting paid? Why do art workers have no health insurance and social security? How to struggle against precarious labour? What are the historical and contemporary models of artworkers' organising?
The publication Art Workers – Material Conditions and Labour Struggles in Contemporary Art Practice presents research on the economic and social situation of art workers in the contexts of Estonia, Finland and Sweden. By analysing issues such as unwaged labour, gallery rent and social security, the publication addresses a composition of problems that are frequently framed as constitutive aspects of precarity in contemporary art economy. In many contexts, precisely these problems have served as entry points into public debates and collective practices of self-organisation. The contextualisation of labour struggles and resistive practices forms the second emphasis of the book, mapping out contemporary and historical forms of labour organising in the realm of art and social movements.
The publication is edited and co-written by Minna Henriksson, Erik Krikortz and Airi Triisberg, and includes further contributions by Corina L. Apostol, Michael Baers, Fokus Grupa, Minna Heikinaho, Vladan Jeremić, Elina Juopperi, Jussi Kivi, Barbora Kleinhamplová, Jussi Koitela, Raakel Kuukka, Marge Monko, Zoran Popović, Precarious WorkersBrigade, Taaniel Raudsepp & Sigrid Viir, Krisdy Shindler, Tereza Stejskalová and Lotta Tenhunen.
The book has been published with the financial support of Nordic Culture Point, Oskar Öflunds Stiftelse, Arts Promotion Centre Finland and Cultural Endowment of Estonia.
232 pages
In English
Graphic design: Summer Studio
ISBN 978–91–637–7946–6
2015
Free download available at: https://library.memoryoftheworld.org
Out of print